About Us
Installation & Dismantle since 1986.
CorpEvents is Boston's oldest independent installation & dismantle company in operation since 1986. Offering professionally trained Union personnel with an acute awareness to the importance of trade show events.
 We take a great amount of pride in what we do.
President of Corp-Events New England, Bob Dobinski has offered quality service for local and national companies exhibiting in the city for more than 30 years. The key investment made in building Corp-Events was to add quality of its permanent employees and service details to its clients in Boston and throughout the New England area.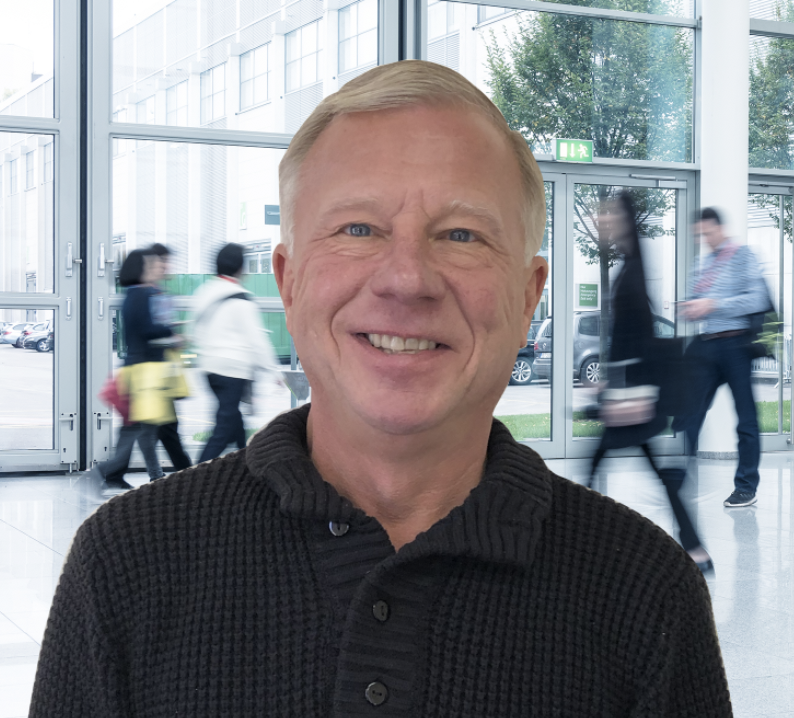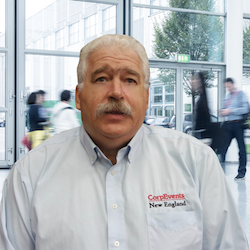 Jay Britt
Vice President of Operations
Jay has over 30 years of construction and trade show experience. He enjoys working in a team environment and thrives off of the fast-paced vibe of the event industry. 
When not working, Jay enjoys life with his family.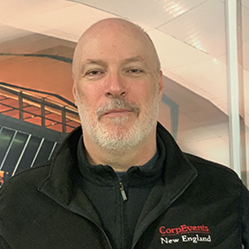 Patrick FitzPatrick
General Manager
Patrick has worked as an analyst, consultant, manager and executive within industry for over 3 decades.  His tradeshow experiences include ZDEvents/Key3media, SER exposition services, and Corporate Events New England where he is currently General Manager – Events. Patrick holds an MBA from UCLA, a BS from UMass, and is a veteran of the US Army.
Nicole DeQuattro
Director of Sales - General Service Contracting
Nicole is a skilled manager with more than a decade of demonstrated experience working in the event service industry. She graduated from Johnson & Wales University with a Bachelor's in Sports/Entertainment/Event Management, and a Masters in Business Administration.
Her experience includes working on both sides of the industry including general contracting and exhibit houses. When not working Nicole enjoys life with her family, friends, and Goldendoodle. As well as being an avid concert goer and Real Housewives aficionado.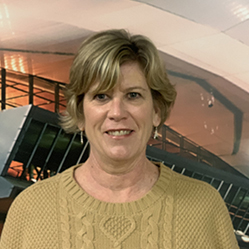 Ann Volin
Account Executive
I am new to the CorpCom/Corp Events Team. I have many years of office/administration experience, including trade shows.
It is exciting to learn new things about the industry and assist with planning/coordinating trade show events.  When I'm not working, I enjoy yoga, walking my dog, golfing and spending time with family and friends.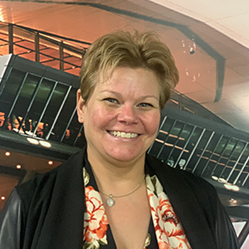 Keli Johnson
Account Executive
Keli has more than 15 years of event industry experience, 20+ years customer service and management certification. A strong believer in innovation and always looking to the future of successful events.  When not working, Keli enjoys spending time with family, friends and camping.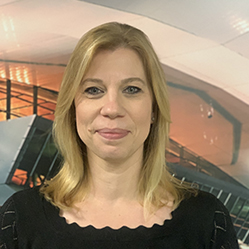 Julie Nickerson
Controller
Julie joined CorpEvents in 2017 as its Controller. Although she has been with the company for six years, her in-depth accounting background consists of over twenty-eight years in both the public and private sectors.
Julie prides herself in delivering knowledgeable insights into advanced planning and performance evaluations by utilizing contemporary financial reporting practices. She earned her undergraduate accounting degree in Business Administration from Fitchburg State University in 1996 and her master's degree in 2022 from her alma mater.
When not at work, Julie can be found in the flower gardens surrounding her home in a small, sleepy New England town in central Massachusetts, where she lives with her husband, college-bound son, and beloved black lab. However, her most cherished hobby is traveling and planning their next big adventure abroad.
"It was not my original intent to do I&D, but given the outcry of my industry contacts and being local to Boston, I found it better to hire labor independently because we had the advantage of adding people to a project by name. This gave rise to us being able to obtain direct union personnel through Local 25 teamsters."  – Bob Dobinski
CorpEvents provides a large array of A/V rentals, special furniture along with custom carpet solutions, 16,000 sq. ft. of advance warehouse facilities allows for convenient transport and freight services to Boston and other New England States including up-state New York. Additional general contractor services include pipe and drape, furniture and all services for any size events.
"It was not my original intent to do I&D, but given the outcry of my industry contacts and being local to Boston, I found it better to hire labor independently because we had the advantage of adding people to a project by name. This gave rise to us being able to obtain direct union contracts."  – Bob Dobinski
The merger of two other Boston-area unions created a unique opportunity for Corp-Events. In 2012, the International Brotherhood of Teamsters Local 82 combined with Teamsters Local 82 following the conviction of four of its members for racketeering. Combining union responsibilities included absorbing membership – this grew Local 25's approximately 400 workers into the thousands, thereby increasing the manpower and level of service to exhibitors.
In the wake of the insolvency of Local 82, Corp-Events entered into a general contracting agreement. Starting with a list of 24 permanent employees, the firm would be able to handpick talent beyond the four permanent employees mandated by I&D agreements that typically require any additional workers be assigned by the union from a referral pool.
"Due to the misgivings of [union] management, the city gained an opportunity to better serve exhibitors from the increase in service level and number of workers."  – Bob Dobinski
Along with this change was a strategic decision to service organizations from outside of Boston. Expanding its reach throughout New England, Corp-Events became a signatory to service agreements in niche markets often overlooked by national companies. These areas include Providence, R.I., predominantly serviced by the local laborers union, as well as Connecticut, Maine, Vermont, New Hampshire and upstate New York where there are no strong union affiliations.