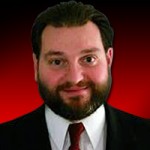 Corporate Events New England is pleased to welcome Anthony Greco to our event management team, as our New England Regional Manager. Anthony has extensive experience in the trade show and event industry specializing in operations management, business development, client relations and union negotiation.
Robert Dobinski, President of CorpEvents, said, "The decision to bring Anthony on board is strategic, given CorpEvents recently renewed certification as an official Skyline support company."
Jay Britt, Director of Sales and Marketing for CorpEvents, has worked alongside Anthony at many events over the years and has experienced his professionalism first hand. According to Britt, "his extensive background will strengthen our tradeshow management base in Boston and the New England region as a whole.'
'We believe Anthony's previous experience with Skyline Northeast, his presence on the exhibitor show floor will not only ensure confidence and provide a familiar face to many Skyline clients, when they exhibit in Boston, but it will strengthen the alliance with CorpEvents as its service provider," he added.
The Massachusetts Convention Center Authority (MCCA) and its "T5 Initiative" to be in the top five (5) tradeshow destinations in the country, has recently announced the expansion of the convention center along with the building of many new hotels in South Boston. With this growth in the tradeshow market, Britt believes, hiring Anthony, is a great first step in supporting all of our clients when they come to Boston.
Anthony comes to us most recently from Global Experience Specialists (GES), where he served as a Northeast Operations Manager. Previously, Anthony was at Skyline Northeast as their Installation and Dismantle (I&D) City Manager. He was instrumental in starting and building the company's first certified I&D labor office in the New England area. Anthony's total trade show experience has spanned over 15 years where he has served in leadership roles with Universal Event Management, The Freeman Companies, Expo International and Nth Degree.